Real Estate, Architectural, and Design, Photography by JMAUROPHOTO
Photographic services available for residential and commercial listings
Voted 2017 Best of Houzz for Service and Design Photography
Selected by Expertise as one of the Best 15 Real Estate Photographers
in Atlanta in 2017, 2018, 2019, 2020, 2012, and 2022
badge_40_7@2x
badge_24_7@2x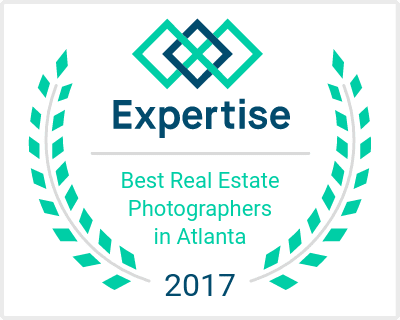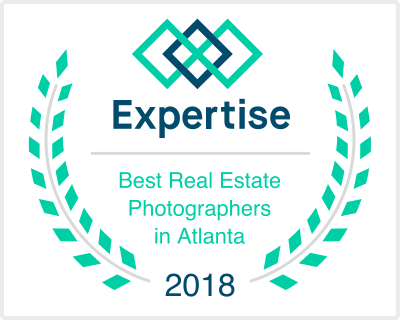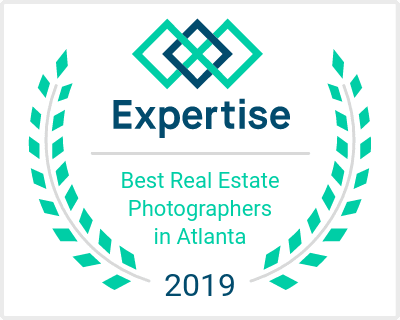 ga_atlanta_real-estate-photographers_2020
ga_atlanta_real-estate-photographers_2021
2022 Award_Cropper
Visit our Architectural Photography Portfolio by clicking HERE.
Read our

5-Star

Google Reviews by clicking HERE.
Review us on Google by clicking HERE.

What others have said...
"WOW! That is all I have to say! WOW. You did an amazing job!"
- Michelle Sanders, Keller Williams Signature Partners
"I have to tell you, your pictures are nothing short of amazing. The angles and the way you capture the essence of a room are really perfect. I know the value of a great photographer, but I never thought I would see the value at this price point. I'm quickly becoming a believer. In fact, I would argue that having professional photos taken of Eva's condo may be the single best thing that could happen to this listing. Thank you…they are fantastic."
- Josh Bates, Harry Norman Realty
"They are absolutely fabulous. I am actually really impressed with how well the pictures turned out. Somehow you made empty rooms come to life and have character. I am not sure how I will be able to narrow it down to 25! I will definitely be adding the link in the remark section for people to be able to link to. Thank you so much!"
- Cheri O'Connor, Keller Williams Signature Partners
(read more in our guestbook)
Our main objectives are:
to provide a service that is simple and uncompromised and uncomplicated

to provide you with the highest quality real estate photography

to provide top value for our service and final results
High quality photography and services are offered for Residential and Commercial Real Estate, Interior Designers and Decorators, and New Home Builders.
Visit our Architectural Photography Portfolio by clicking HERE.
Results oriented
"You never get a second chance to make a first impression."
If you've recently browsed through the multiple listings, then you undoubtedly came to the same conclusion that I and many potential home buyers have... that 90% of home photography poorly represents the home being viewed on-line. That could be a turning point that determines whether a potential home buyer continues looking at the on-line photos, or goes on to the next one. When a home buyer passes up a listing due to poor photography, the result is a lost opportunity. The only way keep home buyers interested is by enticing them with a great first impression, which is only possible with great real estate photography. The same principal applies to the sales of commercial listing. Please read on...
The purchase of a home is the biggest investment most people make in their lifetime, and photos are the first things a buyer looks at when considering the purchase of a home. We realize that great home photography is a major factor influencing potential buyers to visit your listing. Point and shoot cameras and iPhones will not provide the high quality, high definition results you need to intrigue your clients. This can only be achieved with professional photographic equipment and a photographer who not only knows how to use it, but also knows how to use it to capture the best angles and lighting in and around the home. Producing professional home photography is what we provide. Our goal is that our service and results speak for themselves so that you will use us again and recommend us to your colleagues, friends, and family.
We will always respect your time as well as that of the homeowner's, and make sure that the home is respected as well. Please make sure that the home is properly prepared and showcased for photography. We will move certain small items out of view as required, however the home should photo-ready when we arrive. You will be pleased with the results, as will your clients.
For your convenience we can access the home using a Supra eKey. We have Supra eKey subscriptions which enalbles us access to any home with the Blue GAMLS Supra Box, meaning that you do not have to meet us at the home to let us in. Naturally you are welcome to join us. When scheduling photography for a home with a Supra Box, please be sure to provide us with the CBS code in advance as GAMLS has changed their policy and all contractors require the CBS code in order to open the Supra Box.
Not only Professional Photography, but also Professional Photo Editing!
All photography is professionally carefully examined and edited as required by JMAUROPHOTO based on many years of photo editing in the printing and graphic arts industry and using color calibrated monitors. We do not outsource photo editing, which generally takes approximately the same amount of time as the photography.
Pricing: simple and flexible
Pricing is calculated using a flexible and scalable formula that is very reasonable and based on a percentage of the homes listed price starting at $175.00. Upon request, homes listing for $375,000 or above include one Virtual Tour, branded or unbranded, with license-free music.
Please request a quote by using our contact form or calling us. Please be sure to provide the home location, listing price, and date you would like your listing photography. We will do our best to accommodate your request based on our schedule.
Click HERE for current Real Estate Photography prices.
You will receive an e-mail confirming that we have received your request. We will confirm your appointment in a separate correspondence.
Click HERE to schedule your photography by e-mail.

Please contact us directly for commercial real estate and rental property photography quotes.
What's included, At a Glance...

Number of photos limited only by the size of the home

Appropriate naming of all photos

Tagging of all photos for Search Engine Optimization (SEO)

Amenities and community entrance (upon request)

Photographic post-processing and retouching as required

Fully edited and finished photos delivered by the next business day (in most cases, less)

Hosting of complete photo gallery

Gallery and Photos Captioned with Realtor Contact Info and Link to Google Map

All photos are provided according to the size and dimension specifications of the MLS

Current clients in good standing have free access to RealtorResources™, including the AmenitiesLibrary™

Some of our satisfied Clients

Builders

Beazer Homes

Bercher Homes

Crawford Creek Homebuilders

Creative Basements

CrestHaven, LLC

Front Door Communities

Heritage Homegroup Builder Services

Hixon Homes

Homestar Renovations

LGI Homes

Paulding Construction Consultants

Robert Long Construction

Silverstone Communities

Smith Douglas Homes

Stanley Martin Homes

Swinerton Builders

Terrata Homes

Real Estate Agencies

Atlanta Communities

Berkshire Hathaway HomeServices

Better Homes and Gardens

Boonehouse Real Estate

Cassidy and Company

Chapman Hall

Coldwell Banker

Dawn Realtors

Dorsey Alston

Glennda Baker and Associates

Harry Norman Realty

Karen Canon Realty

Kathryn Harbour Realty

Keller Williams Signature Partners

Keller Williams Realty

Laura Miller Edwards Realty Group

Lori Hilton Group

Marketplace Homes

Offerpad

Palmerhouse Properties

Pathway Realty

RE/MAX Around Atlanta

RE/MAX Greater Atlanta

RE/MAX Unlimited

St. Regis Hotel, Buckhead

Sotheby's International, Atlanta Fine Homes

and many more...

Additional charges

Twilight photography (inquire for pricing)

Second visits for additional photography or re-shoots

Homes beyond a 50 mile round trip or over hour drive of Powder Springs, GA (30127) are subject to nominal travel fees.

Same-day delivery (within 8 hours) of photography

Panoramic Photography (based on scope of photography)

Full home video

Virtual Tour with license-free music (see below)

Adding custom captions to virtual tours

Sunday Photography

Skyview still and video photography

Virtual Staging

360° Experience Tours
We never charge for 24 hour rush processing. You can expect your photography to be ready by the next business day or sooner (*Saturday photography will be ready by Monday).
Photography and delivery of your pictures
Depending on the size of the home, photographic sessions generally take between 1 1/2 and 2 1/2 hours. Our goal is to provide you with an adequate number of photos from which to make your selection for on-line listing with the Multiple Listing Service. All photos will be available on our web site for convenient downloading and sized as specified by the MLS. You will receive an e-mail notification with the link as soon as they are ready. If requested, the virtual tour will be posted on our site and on YouTube (unless otherwise requested), and we will provide you with link to the on-line locations. As an added value and to aid in your sales efforts, we encourage you to share the gallery and or slideshow links to your social media sites. You gallery includes your contact information and a map link to the homes location. Sharing the complete gallery of photos and/or the slideshow on your social media sites increases your listings exposure and can reduce the time from listing to "Just Sold." There is no additional charge for this service, and there is never a surcharge for 24 hour processing or Saturday photography.
Upon request, we can also provide beautiful panoramic photography of your properties.
Virtual Staging
We are excited to offer this service to our clients. Virtual staging for vacant homes can offer a tremendous cost savings compared to physical home staging. Our computerized Virtual Staging is very realistic and done in the USA by USA Military Veterans who are professional home decorators. We will never outsource any work to other countries. For more information about this exciting offering, please click HERE.
Virtual Tours
A High Definition Virtual Tour is available for all Real Estate Photography by JMAUROPHOTO for an additional fee (offered free for projects valued at $250 or more). Virtual Tours are produced using photos from the set of high quality photographs provided and are compiled using professional video editing software. Tours are sequenced in order to give the viewer a sense of walking through the home and are enhanced with license-free soundtracks. Virtual tour are limited to between 1 1/2 and 3 minutes in order to keep the viewers attention. JMAUROPHOTO virtual tours are of a much higher quality than those automatically generated by the MLS. You may choose to have your Virtual Tour branded with your name and contact information, or have it unbranded for compliance with the MLS. Completed virtual tours are posted on YouTube and/or on jmaurophoto.com. It is very easy to grab the link from YouTube and post it on your own website, or if you prefer you can embed the virtual tour on your site so your potential buyers stay on your site. Due to the processing and editing times, virtual tours are generally provided within 48 hours.
​Visit our YouTube channel to see our Virtual Tours, or you may see examples of our virtual tours by clicking on the link above to our Virtual Tour Gallery.
360° Virtual Tours
We offer 360° Virtual Tours that can be viewed on a PC/Mac or on a mobile phone or tablet. A 360° camera is used to capture the interior spaces of a home and the result enables your potential buyers to virtually tour the home using their computer and mouse. Viewers can easily navigate a home, scroll from room to room and visualize different elevations of the home. Due to the nature of the technology it is not possible to download the 360° virtual tour. However, the tour is hosted in a cloud based service where you can easily grab the embed code to run on your site. Learn more and see a sample by clicking HERE.

More than great photography...
Our services go beyond great home photography. In addition to the photography and virtual tours, we also support your sales efforts with search engine optimization (SEO) by tagging all photos to increase the likelihood that your listings will be found by search engines such as Google, Bing, Yahoo, etc. Additionally, newly photographed homes may be features as a "Project of The Week" on our Twitter, Facebook, Pinterest, Instagram, and Google pages.
Staging your home for photography
When potential buyers see the first photo of your home, that photo should entice them to see the rest. If after having seen all of the photos they are interested in a showing, then the photography has served its purpose. However, no matter how good the quality of the photography, if the subject of the photography is not up to par, then instead of convincing your viewer(s) to continue looking, they may be more likely to move on to see the next house. If this happens, then the presentation failed. This can easily be avoided by professional staging or basic home preparation. We can recommend professional staging services if you are interested.
Visit our Realtor Realtor Resources™ (see below) to access and download our complimentary staging guide, which is also available for online viewing HERE.
Realtor Resources ™
We are happy to share a section of our web site called "Realtor Resources™". It's a place where you will find useful information, tools and resources to assist in your marketing activities, including the AmenitiesLibrary™; a collection of amenities photos from over 100 subdivisions in the Atlanta Metro area. Click HERE to find out what we are doing to help you win and market your listings.
Photographic Equipment
Only professional-grade cameras, photographic lighting and equipment is used to ensure that your investment in our photography is up to the level of quality that you expect and deserve. The Canon 5D Mark IV full frame DSLR produces up to 30MB high-resolution pictures as captured through Canon EF-L series professional wide angle and standard lenses. Upon request we can also provide panoramic photography, 360 Tours, and video. A combination of natural lighting and multiple flashes or portable studio lighting (depending on the size of the home) is used in order to capture images that expertly showcase each room in the home, as well as the exterior elevation and landscape.
Commercial Real Estate
The same high level of service and quality is provided for Commercial Real Estate properties. Please visit our Commercial Real Estate Gallery to see some recent examples. Contact us for more information and pricing.
For New Home Builders
In addition to the same high level of service and quality that is provided for Residential and Commercial Real Estate properties, we also offer, free of charge, a dedicated gallery to host photos of all of your homes, grouped by location. The gallery includes a caption with your company name and contact information. The main gallery and individual home galleries can be shared, and additionally, High Definition slideshows of individual homes can run on your own site by grabbing the embed code. SkyView™ Aerial Photography is also available. Please visit our New Home Builder gallery by clicking HERE to see examples.
Contact us for more information and pricing.
Scheduling
To discuss specific pricing and schedule your professional real estate photography, please use our contact form. We will reply to you at our earliest opportunity. When contacting us, please include your requested date, the location, and listed price of the home you would like photographed. We will reply confirming the date and time, or if your requested date and time is not available, then we will offer several options.
Sometimes it may be necessary to reschedule a session due to unforeseen circumstances or the weather. We would appreciate notification of any non-weather-related rescheduling requests no later than 24 hours in advance of the appointment.
Our goal is to provide you with high quality photography, high quality service, and great value. We want to make working with us as easy as possible for you.
When scheduling photography for a home with a Supra Box, please be sure to provide us with the CBS code in advance as GAMLS has changed their policy and all contractors require the CBS code in order to open the Supra Box.
Are you ready for your best real estate photography experience?
Use this link to schedule your appointment on-line:
You will receive an e-mail confirming that we have received your request. We will confirm your appointment in a separate correspondence.
Click HERE to schedule your photography by e-mail.

Payment info
We accept major credit cards, checks, and cash. Payment is due upon completion and delivery of your photography. For your convenience you may submit payment by using our on-line payment processing. Please note that payment by credit card, Venmo, or PayPal is subject to a 3.5% convenience fee.
Photo Licensing
All photos are owned and copyrighted by JMAUROPHOTO, LLC and are licensed specifically for the purpose of marketing your home listing for the duration of the listing, including print and online publication (MLS, FMLS, etc.). Photography by JMAUROPHOTO, LLC may not be sold, used or distributed, including to the homeowner, for any other purpose without express permission by the owner.
Are you a realtor still taking your own pictures? Please take a moment to read this very interesting article:
What Home Sellers Need to Know About Photography. Feel free to download and share it.

Member of Professional Photographers of America
---